Western adaptations of anime and manga have always been met with a tone of disappointment. From Dragonball Evolution to Speed Racer to Ghost in the Shell, they were all riddled with various complaints, ranging from whitewashing to simply being flat out horrible in every way. The most recent adaptation is that of an anime and manga series most famously known for tackling morality, intense mind games, a notebook that can kill people, and dramatic eating of potato chips. Did Netflix's Death Note overcome initial criticisms and low expectations in a "just as planned" way, or did it write its own name in the note?
The movie attempts to stand different from its source material by "humanizing" the major characters. Light becomes afraid of the monster he created. L eventually let his emotions rule over his logical thought. Unfortunately, this backfires with their characterization. While Light's genius is questionable, L was clearly introduced as an eccentric genius detective, ahead of any investigation on Kira's murders. He eventually loses his cool, and this becomes a downward spiral on his character's strength.
There is no Light Yagami in the film. The identity of Kira was split into two – Light Turner, the more "good guy" side of Kira, and Mia Sutton, acting like a shoulder devil to Light. While this is an interesting move in an attempt to highlight the weight of the moral choices Kira makes, it falls flat on its face due to those scenes ending up like a lover's quarrel instead of highlighting right vs wrong. It's clear that this adaptation aimed to present Light as more of a victim compared to his manga counterpart. Perhaps if his fall from grace was handled better, or Mia's controlling behavior was highlighted more than their relationship, then the viewers could be more sympathetic to Light. Unfortunately, the "sym" got lost somewhere along the way, and all that remained was "pathetic".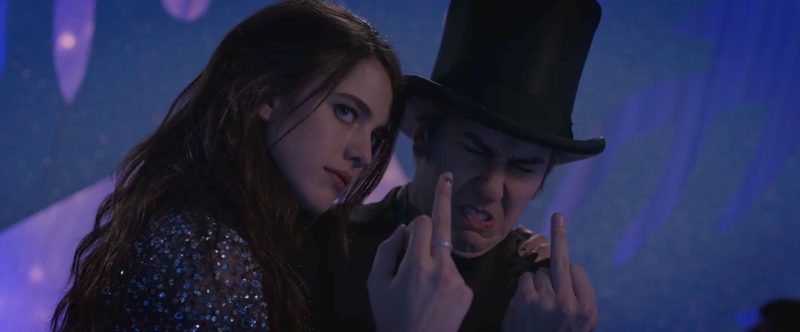 The plot itself is riddled with inconsistencies and holes. Certain rules of the notebook are contradicted. Instead of an intense final battle, the viewer is given a chase scene that culminates into a cheesy climax set to a questionable choice of dramatic background music, turning what was otherwise a dramatic scene into something comedic. The movie does attempt to recreate certain scenes from the original source in a different way – scenes such as L pinpointing Kira's location, L taunting Kira publicly, Light unraveling his master plan to remove suspicion off of him – viewers who are aware of the source can see how the adaptation tries to be different yet similar to the source material with these scenes. However, they do not carry any impact, nor are they given enough focus to highlight the genius characteristics of the characters.
In the end, it's a bad film. But if you can get a bunch of friends to watch it with you, maybe you can have a good laugh. Who knows, maybe you'll be like Ryuk, and you'll enjoy watching these characters. Or maybe you'll end up like Light and be horrified by everything you see.